Brussels Fashion & Designers Sales
On 19, 20 & 21 May, MAD Brussels, Knack Weekend and Le Vif Weekend organise the spring edition of the Brussels Fashion & Designers Sales.

With the Brussels Fashion & Designers Sales, MAD, the centre for fashion and design, wants to put the Brussels fashion and design sector in the spotlight by supporting designers in selling their remaining stock. The spring edition of 2022 aims to reunite established Brussels fashion & design brands with young, up-and-coming designers.
If you love Belgian fashion, you will definitely want to come to MAD Brussels at the end of May for a fashionable purchase at interesting prices. Besides the sales at MAD, brands will also participate from their own atelier or sales point spread over the city of Brussels. This will be the moment to pick up a piece of clothing, accessory or object from your favourite Brussels designer. Participants include clothing brands Annemie Verbeke, Farrah Floyd, Les Vraies Filles, Sarah De Saint Hubert and the young talent Mipinta, a finalist in the 37th edition of the Hyères International Fashion Festival later this year. The children's brand Max&Lola ensures that there will be something for the little ones too.
New this edition is the pop-up boutique in the window of MAD Brussels. Textile designer Christoph Hefti will show off an exclusive collection of cushions that will be sold only in limited editions! As a designer he worked for Dries Van Noten, Lanvin, Balenciaga and Mugler, among others. A great opportunity to get your hands on one of his beautiful, eclectic prints. In addition, for this exclusive collection, he only works with dead stock fabrics.
Practical information
MAD Brussels:
Thursday 19 May, 17:00 - 21:00
Friday 20 May, 11:00 - 19:00
Saturday 21 May, 11:00 - 19:00
For participating brands with their own stores, the opening hours communicated by the owner of the store itself apply.
For the complete list of participants, please visit our website: www.mad.brussels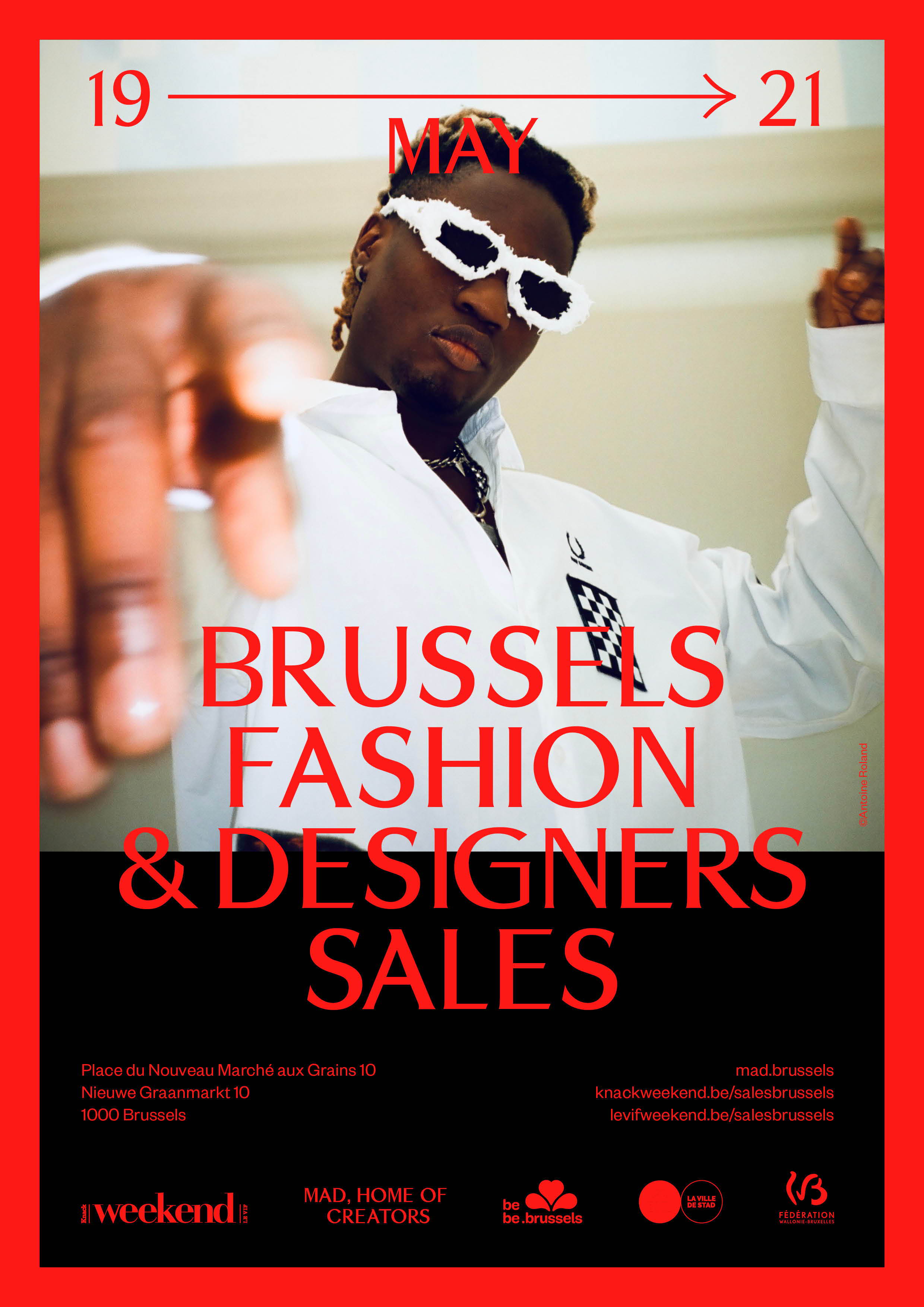 ---

---
For further information or interview requests, please contact: