Modern Craft - The Power of Ceramics
Until 25 February at MAD Brussels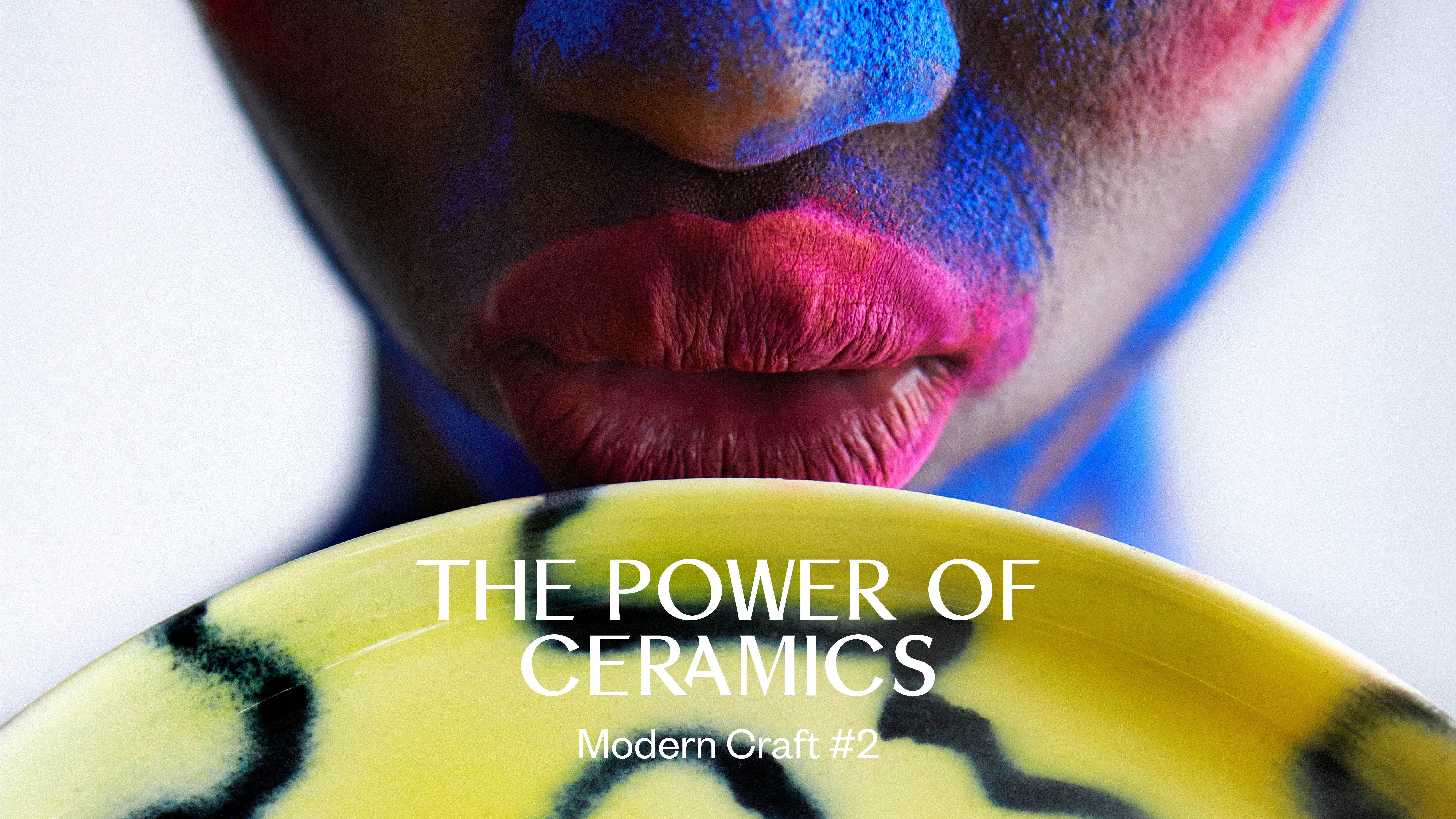 The exhibition Modern Craft - The Power of Ceramics focuses on contemporary ceramics, highlighting in particular the innovative aspect of the craft. What innovations do we see? What is the impact on the industry? What are the current trends? Discover the world of ceramics through the work of 30 Belgian and international ceramists. As part of this, Brussels-based designers and studios such as Studio BISKT and Frizbee Ceramics will enter into dialogue with makers such as Ronan & Erwan Bouroullec, Sylvain Willenz and Ann Van Hoey. ​
Four chapters show the different aspects that make the world of contemporary ceramics so interesting. From unique pieces and experimentation with materials to industrial production based on crafts. For instance, in addition to his Razzle Masks, handmade and one-of-a-kind masks, Brussels-based Sylvain Willenz is exhibiting his Razzle Tiles for the first time. These tiles, unlike his masks, were produced by machine and in large editions in collaboration with Atelier Franssen.
Making your own tools and resources is also on the rise and is having a major impact on new production methods. Charlotte Gigan and Martin Duchène, the duo behind Studio Biskt, pay particular attention to how their objects are made. In doing so, they use ingenious and technical manufacturing processes to still give industrial products a craftsman's touch. Studio BISKT, Designer of the Year 2022, concentrates on one particular technique, namely the extrusion of clay for which they produced their own tools.
Besides technological innovation, there is also a whole movement in search of aesthetic innovation. Designers are pushing the craft to the point where they are able to bend the material to their will. Outstanding craftsmanship then often culminates in original forms. Brussels-based designer Naomi Gilon thus interweaves the world of fashion with ceramics in her oeuvre. In the exhibition, she displays her ceramic boots, called Cowgirl Boots, and handbags, Monstrous Metalic Bag and Monstrous Lava Bag. Although their fragile nature, all three are wearable accessories.
List of designers participating in the exhibition: Abel Jallais, Ann Rikkers, Ann Van Hoey, Antoinette d'Ansembourg, Basile Boon, Cecilia Ripesi, Colonel by Eric Colonel & Thomas Spit, Eleonore Joulin, Erwan & Ronan Bourroullec, Frizbee Ceramics by Lisa Egio & Elliot Kervyn, Guillaume Slizewicz, Hugo Meert, Jaan Wouters, Jean-Paul Lespagnard, Jonas Moenne, Louise Daneels, LRNCE by Laurence Leenaert, Maya Eline Leroy, Naomi Gilon, Quentin Caillaud, Roosje Van Donselaar, Sarah Corynen, Studio Biskt by Charlotte Gigan & Martin Duchène, Studio GDB by Gilles de Brock & Jaap Giesen, Studio Minimètre by Bérénice de Salvatore & Bastien Chevrier, Sylvain Willenz, Touche Touche by Théo Demans & Carolin Gieszner.
Practical information
Until 25 February 2023: Modern Craft - The Power of Ceramics
The exhibition takes place at MAD Brussels: Nieuwe Graanmarkt 10, 1000 Brussels. The exhibition is open to the public free of charge from Tuesday to Saturday from 10 am to 6 pm.
---

---
For more information or interview requests, please contact: